Product Description
Best Selling Fiber Reinforced Kraft Paper Tape

Features:
1) Material: Kraft paper,Kraft Paper Tape

2) Width and length: according to clients' requests
3) Acrylic adhesive
4) Water-proof
5) Suitable for carton sealing and paper splicing
6) Adaptable to weather conditions - even in low temperatures
7)Colourful:Colored Kraft Tape,Black Kraft Tape
Application of water activated kraft tape :
(1) For general packaging, joint and shelter of a variety of construction materials,carton sealing and paper splicing, fixing,silk print,carton repair.
(2) Cohering in manufacturing of electrical products and adhering feather in textile industry,paper industry.
(3) Packaging for export,bounding articles, apply to home decoration, machine parts and electronic product,cold storage and fixed, advertising.
(4) Environmental protection packing and fixing for gifts and food.
(5) For non-critical masking,painting &spraying and paint bake operation.
We have more products you may need, such as Kraft Tape, Kraft Paper Tape, Colored Kraft Tape, Black Kraft Tape, Pet Band, Sealing Tape, Carton Sealing Tape, Thread Seal Tape, Box Sealing Tape, Polypropylene Strap, Packing Belt. If you are interested in our products, welcome to contact us.
Product show: .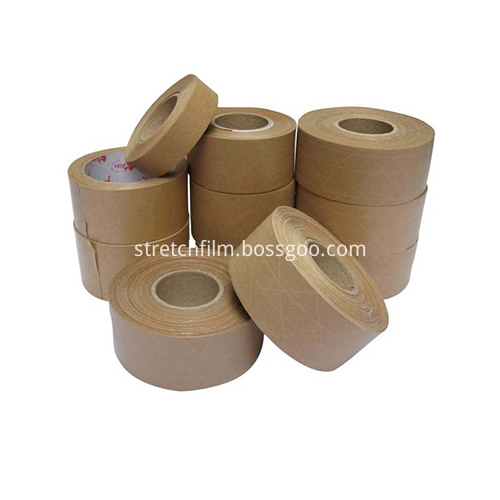 Range of use:


About us:

exhibition


our team

Certificate: