Product Description
Black Lldpe Stretch Wrap Hand Use Stretch Film


Black LLDPE stretch wrap hand use stretch film
1. This is Pallet Wrap Film (LLDPE Stretch Film) produced by three layer common extruding machine, it provided excellent protection for the surface of packed products. It can reduce packaging cost, its economical, labor saving. Efficiency, increasing. It is easy to use and remove, suitable for palletized packing of products and transportation operation.
With high transparency, no discoloration, good self-adhesive, good retraction ratio, good retracting ratio, good
tensile strength properties, 1 meter can be on 3-5 meters use.
2. Non-toxic, tear-resistant, anti-puncture, hot temperature endurable;
3, Water-proof, moisture-proof, anti-corrosion
We have more products you may need, such as Colored Stretch Film, Color Stretch Wrap, Black stretch film, Black stretch wrap, Black wrap film, Blue stretch wrap, Stretch Film, Stretch Wrap Film, Machine Stretch Film, Hand Stretch Film, Manual Stretch Film, Stretch Wrap. If you are interested in our products, welcome to contact us.
Specification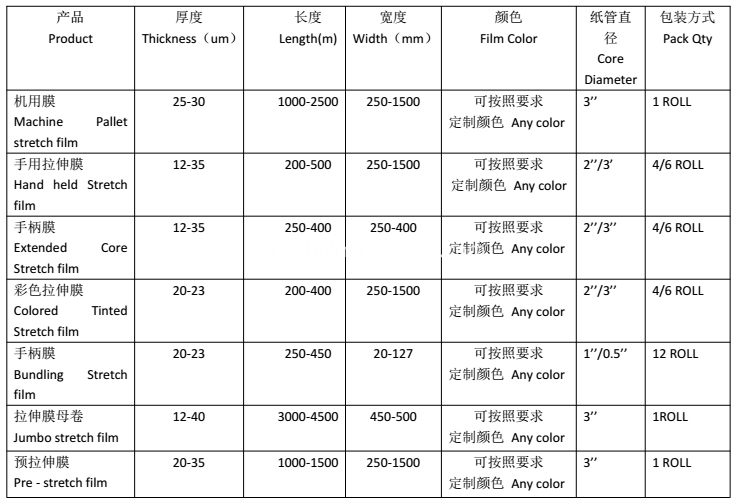 Colored Stretch FilmProudct Show: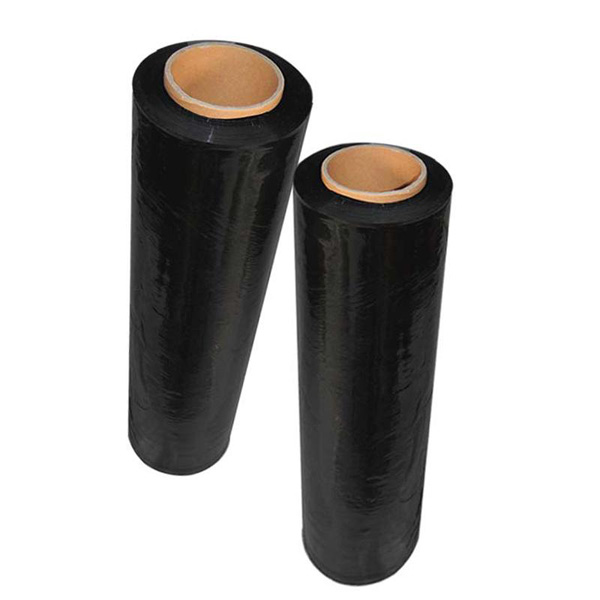 --black Stretch Film Roll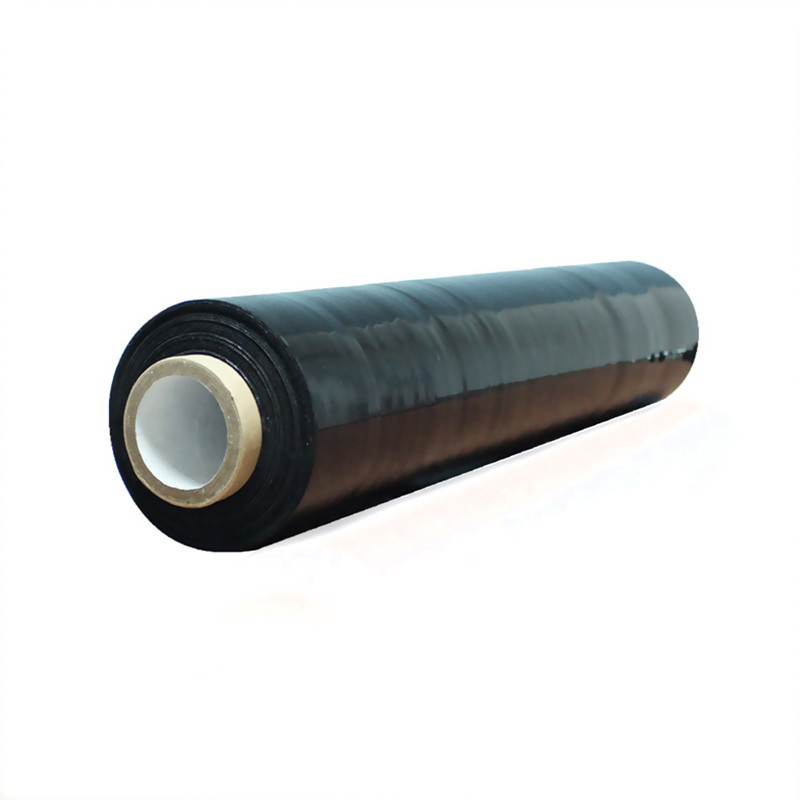 ---Pallet Stretch Film

--Hand Stretch Film
FAQ
providing best quality and service to our customers.

Q:How does your company control Quality?
A:We have implemented a strict and complete quality control system,which ensures that each product can meet quality requirements of customers.
Q:Sample Free?
A:Yes,we can provide free samples for you once you need.

Q:What's that?
A:It's Polyethylene Colored Stretch Film