Product Description
Packing Wrap Clear Plastic Hand Pallet Stretch Film

It geared to handle the most demanding wrapping applications. The film sticks to itself after it has been applied to the load. When you need to wrap something on the spot or you do not have a wrapping machine then hand grade is the answer. we also can produce Machine Stretch Film.Hand Stretch Film.Colored Stretch Film and so on.
Feature:
1.Faster wrapping
2.Roll is light-weight and portable
3.Light weight rolls make it easy to use in tight spaces and low places
4.Available wound on standard or extended cores.
5.Can Be Used With Manual Dispenser

We have more products you may need, such as Bundling film, handy wrap, stretch wrap handle, hand roll stretch film, Stretch Film, Stretch Wrap Film, Machine Stretch Film, Hand Stretch Film, Manual Stretch Film, Stretch Wrap. If you are interested in our products, welcome to contact us.

Material Use
The basic material for production of YALAN stretch film is Exxonmobil and other Petrochemical Industries Co.,Ltd.Use Exxonmobil LDPE and LLEPE etc,which have outstanding tesile,impact and puncture resistace properties.
Product show: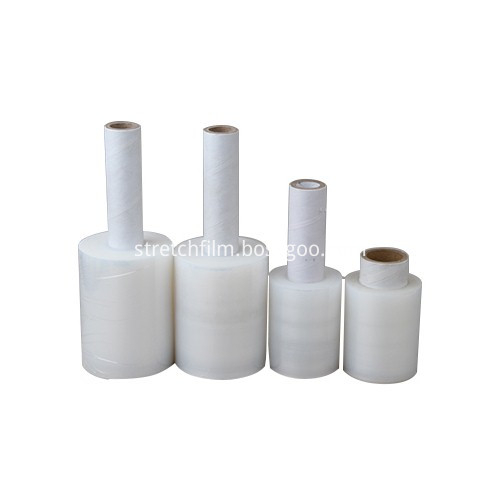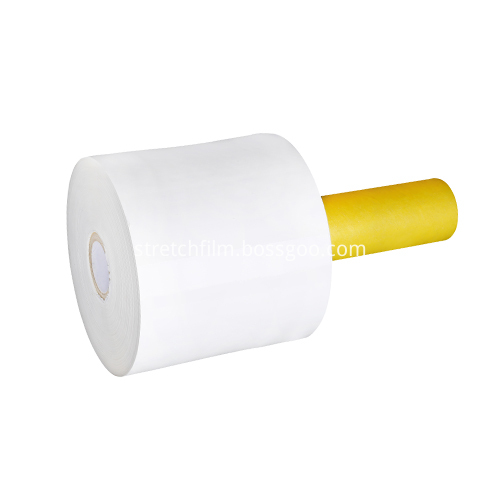 Certificate: