Product Description
polypropylene PP band strapping tape for boxes
This polypropylene PP band strapping tape is made of imported new PP raw material. we use the new material to make High Tensile Virgin Pp Strapping.
We has 6 production line to produce PP strapping, already exported more than 30 countries and get a lot of good result from them.
It has good economice , strong pull force, less wear on the machine and good waterproof.
It can be more suitable for building material, food, clothing, furniture,machine or another omdustries packaging.
We will provide the best service for our customer, promise best service and best quality.
High Quality Pp Strap Technical data:
| | | | | | | |
| --- | --- | --- | --- | --- | --- | --- |
| Width | Thickness | Pull force | Total weight | Net weight | Core Diameter | Length |
| 5.0mm | 0.45mm | >50kg | 10kg | 9.5kg | 200mm | 7500m |
| 6.0mm | 0.50mm | >65kg | 10kg | 9.5kg | 200mm | 5500m |
| 8.0mm | 0.40mm | >70kg | 10kg | 9.5kg | 200mm | 4750m |
| 8.0mm | 0.50mm | >90kg | 10kg | 9.5kg | 200mm | 4200m |
| 9.0mm | 0.50mm | >85kg | 10kg | 9.5kg | 200mm | 3800m |
| 9.0mm | 0.60mm | >90kg | 10kg | 9.5kg | 200mm | 3500m |
| 9.0mm | 0.70mm | >110kg | 10kg | 9.5kg | 200mm | 3000m |
| 9.0mm | 0.80mm | >120kg | 10kg | 9.5kg | 200mm | 2500m |
| 12.0mm | 0.50mm | >110kg | 10kg | 9.5kg | 200mm | 3390m |
| 12.0mm | 0.60mm | >120kg | 10kg | 9.5kg | 200mm | 3000m |
| 12.0mm | 0.70mm | >130kg | 10kg | 9.5kg | 200mm | 2500m |
| 12.0mm | 0.80mm | >150kg | 10kg | 9.5kg | 200mm | 2100m |
| 13.5mm | 0.50mm | >120kg | 10kg | 9.5kg | 200mm | 2800m |
| 13.5mm | 0.60mm | >130kg | 10kg | 9.5kg | 200mm | 2500m |
| 13.5mm | 0.70mm | >150kg | 10kg | 9.5kg | 200mm | 2200m |
| 13.5mm | 0.80mm | >160kg | 10kg | 9.5kg | 200mm | 1900m |
| 15.0mm | 0.50mm | >150kg | 10kg | 9.5kg | 200mm | 2350m |
| 15.0mm | 0.60mm | >160kg | 10kg | 9.5kg | 200mm | 2200m |
| 15.0mm | 0.70mm | >170kg | 10kg | 9.5kg | 200mm | 2100m |
| 15.0mm | 0.80mm | >180kg | 10kg | 9.5kg | 200mm | 1450m |
| 15.0mm | 1.00mm | >200kg | 10kg | 9.5kg | 200mm | 1180m |
| 18.0mm | 0.80mm | >280kg | 10kg | 9.5kg | 200mm | 1350m |
| 19.0mm | 0.60mm | >260kg | 10kg | 9.5kg | 200mm | 1790m |
| 19.0mm | 0.70mm | >300kg | 10kg | 9.5kg | 200mm | 1530m |
| 19.0mm | 0.80mm | >340kg | 10kg | 9.5kg | 200mm | 1260m |
| 19.0mm | 1.00mm | >260kg | 10kg | 9.5kg | 200mm | 1000m |
PP Strapping
Product show: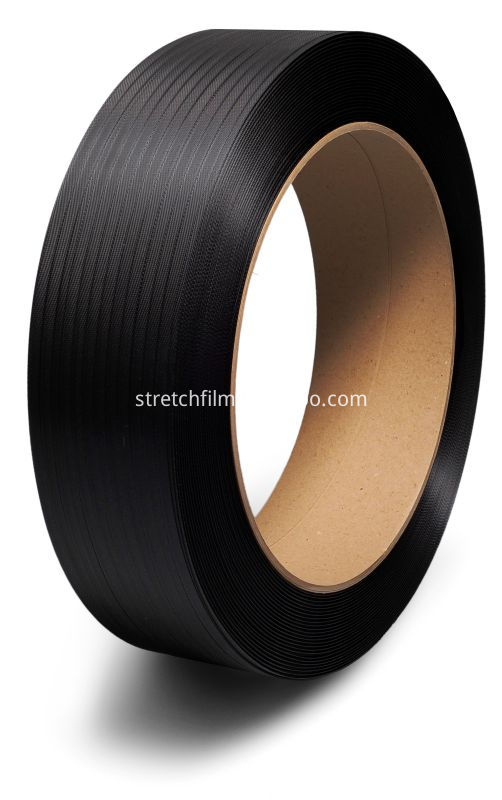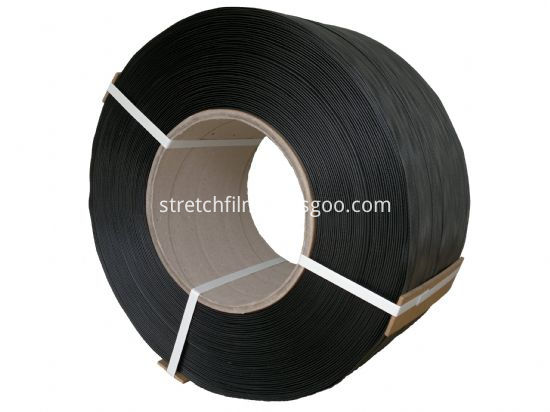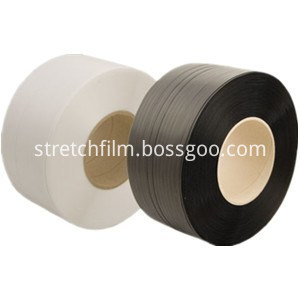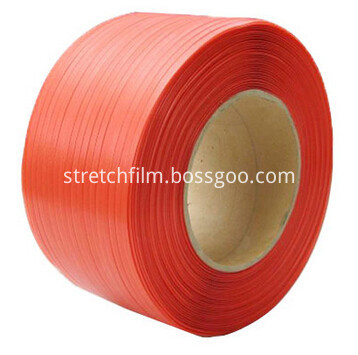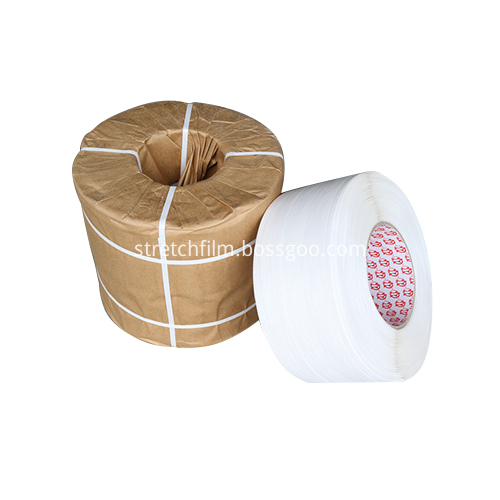 Application:


Warehouse: